2017 has been a pretty good year for music. From country pop to hip-hop to instrumentals about the demise of Wales' mining industry to indie rock, here are some of our writers' favourites:
Björk – Utopia
Thematically speaking, Björk's newest release is a far cry from her 2015 effort Vulnicura, on which she charted the painful emotions of someone coming to the end of a long-term relationship. Indeed, she has even described Utopia as her "Tinder album", and the overriding theme is a rediscovery of love and all the anxiety and ecstasy that come with it. Harps, flutes and birdsong are the key recurring elements and give Utopia an airy, ethereal feel. However, as with most of Björk's best work, the raw, unrestrained emotion of her voice is the star of the show, and lends tracks like 'The Gate' and 'Body Memory' a deep emotional intensity.
By Bruno Reynell
Miley Cyrus – Younger Now
Younger Now highlights a significant change in Miley Cyrus' life as it greatly contrasts to her two previous albums. Ditching the hip-hop and R&B flavour in favour of country pop, Miley offers an album that is lyrically rich and full of personal revelations. Covering topics such as her home and past self, Cyrus creates a sense of intimacy in the setting of organic country sounds. Going through significant changes in my life, the album helped me put things in perspective and not be scared of the world evolving around me. As the title track puts very simply, "No one stays the same… Change is a thing you can count on." Miley's powerful voice brings this sentiment to life.
By Katya Lukina
Public Service Broadcasting – Every Valley
With each album, Public Service Broadcasting risk the very essence of what makes their sound so unique. Driven by samples and archives from the BFI, their style has been tested, and applied to a common theme. On Every Valley, an ode to the Welsh mining industry, not only are they reaffirming their long-standing admiration for technological advancement, but have turned in their most affecting record: from the optimism of 'The Pit', to the rage of 'All Out', to the despair of 'Mother Of The Village'. All the while, their expansive instrumentation soundtracks the narrative arc: a retelling of a time still etched into the memories of many.
The National – Sleep Well Beast
Over six albums, The National have, possibly inadvertently, proved that they are not only one of the most consistent rock bands around, but also one of the most disparate. Sleep Well Beast is their first record that feels like a collection of all the talents which the band have accrued in their career, from Boxer's youthfulness on 'Day I Die' to Trouble Will Find Me's revelatory, yet pessimistic, ambience on 'I'll Still Destroy You'. However, with its political air and balance of grandiosity and introversion, Sleep Well Beast holds its own as a beautiful addition to an already stunning discography.
By Dan Jacobson
Kirin J Callinan – Bravado
What's the best album of 2017? A question in equal parts difficult and annoying that demands an answer which is also occasionally difficult and annoying. When one's opinion is so mutable, only an equally mercurial album will do. I am referring, of course, to Kirin J Callinan's Bravado.
Across ten songs he tastelessly combines euphoric David Guetta-style build ups with 80s balladry and guitar theatrics. It is a maximalist take on pop. 'S.A.D (Song About Drugs)' revolves around a series of jarring key changes, and 'Big Enough', another infectious song, has spawned some cringey memes and Fallon Show furore. Bravado also has a stellar line-up: Sean Nicolas Savage, Connan Mockasin, Alex Cameron, Weyes Blood and Mac DeMarco all participate in controversial Callinan's weird, intriguing, postmodern pop project.
Honourable mentions include Homeshake – Fresh Air, Girl Ray – Earl Grey, Dean Blunt and Joanne Robertson – WAHALLA, King Gizzard & The Lizard Wizard with Mild High Club – Sketches of Brunswick East and Thundercat – Drunk.
By Wilf Skinner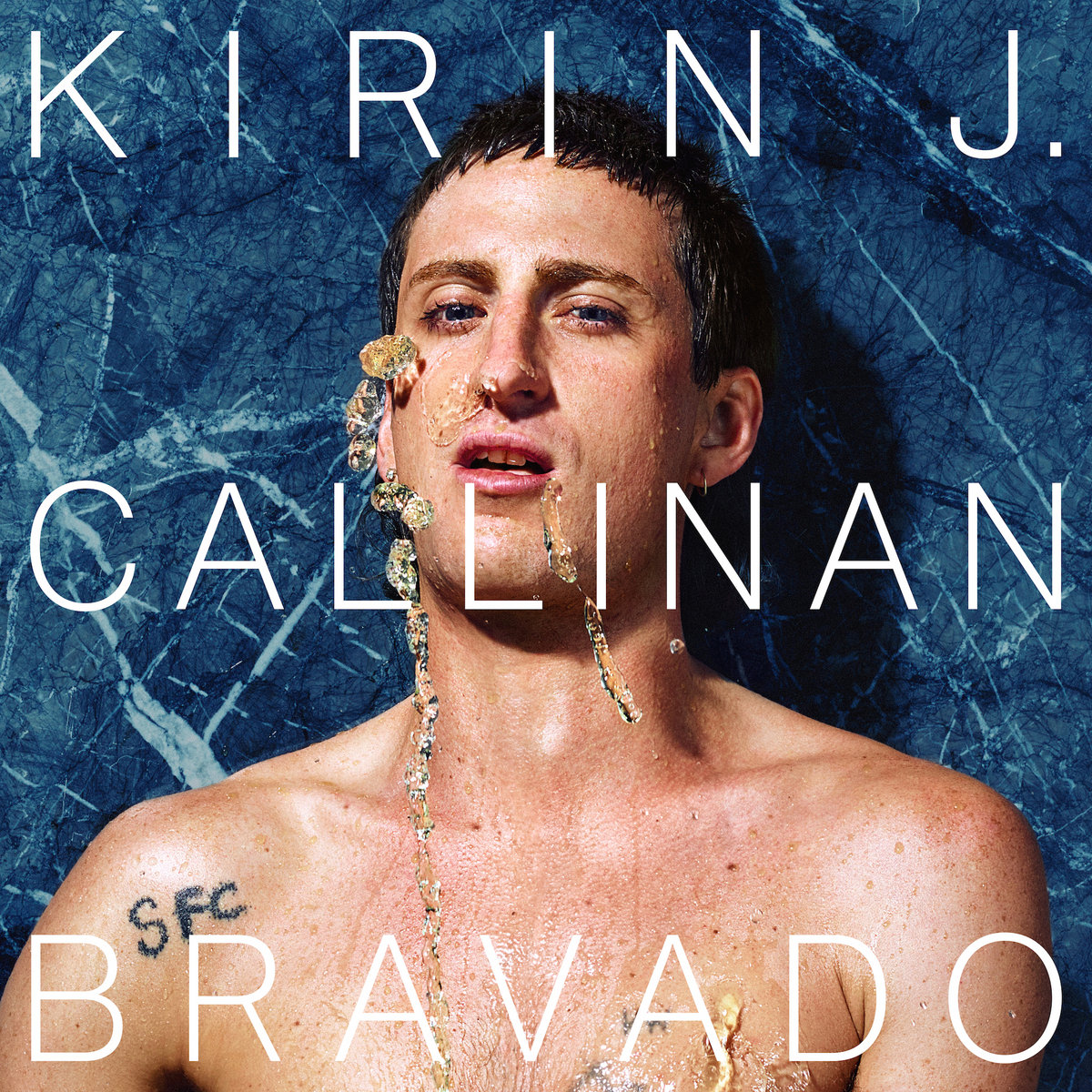 The Shins – Heartworms
For his second musical outing under the Shins moniker since a complete line-up rearrangement in 2007, Portland indie heavyweight James Mercer is back and no longer afraid to take centre stage. This eclectic and multi-textured album bridges the gap between 2012's slick Port of Morrow and early material from his Albuquerque dorm room. What has never escaped the frontman is his ability to neatly package cerebral, poetic lyrics into four-minute songs and tie them together with infectious melodies. 'Name for You' – an empowering letter to his young daughters – and the soaring title track are the highlights.
Gorillaz – Humanz
Damon Albarn entered the studio in early 2016 with an army of collaborators and the laughable notion of a Trump presidency. Throw these ingredients together and the result is a party record for the apocalypse. The first Gorillaz record in seven years branches out into uncharted territory as it constructs its uncompromisingly dark vision of the near future. Among its most compelling tracks is 'Let Me Out', a dialogue between generations of Chicago's black community featuring Pusha T and Bob Dylan collaborator Mavis Staples. Other highlights include 'Saturnz Barz' (featuring Jamaican MC Popcaan) and the sinister 'Sex Murder Party'.
Tyler, The Creator – Flower Boy
West Coast Hip-Hop's provocateur-in-chief returned with his most cohesive offering to date. After years of largely experimental material – with Odd Future and on his own – that relied heavily on twisted alter-egos and polemical subject matter, Flower Boy is the most earnest we've ever seen Tyler. His sexuality is the elephant in the room and, while nothing is explicit, it's heavily implied that this is a musical coming-out. Frank Ocean collaboration '911/Mr. Lonely' is a beautifully arranged lament on the isolation that comes with fame, while the wistful 'November' morphs into desperate voicemail destined for the phone of an erstwhile lover.
By Kieran Lewis
BROCKHAMPTON – SATURATION II
Their second release of the year, SATURATION II shows BROCKHAMPTON becoming much more polished and able to create the catchiest hooks of 2017. This endeavour uses hard-hitting beats and vocals that combine to create banger after banger, with my personal favourites being 'TOKYO' and 'SWEET'. Each member performs well, and their differing styles complement each other. This is best shown through the slower tracks at the end of the album, particularly the closing track 'SUMMER', that deeply contrasts with most of the album and shows the group's musical versatility. This makes for an overall varied listen that doesn't get old with repeated listens.
Mac DeMarco – This Old Dog
Psychedelic indie rock hat enthusiast Mac DeMarco is back with another album that's perfect to chill to. Whilst the style is similar to his other albums, more of the same is not necessarily a bad thing, and where this album shines most is through DeMarco's songwriting. He's stripped his songs to the bare essentials, using more acoustic guitar, but the songs still have a warm, dreamy laziness to them that makes you want to stay in the confines of the album and just space out a bit. The lyrics are at times very emotional and sentimental, especially on tracks like 'My Old Man', but this adds to the overarching feeling of closeness that this album masters and shows that Mac DeMarco has found his groove, is sticking to it, and is continuing to make good albums.
By Conor Hodges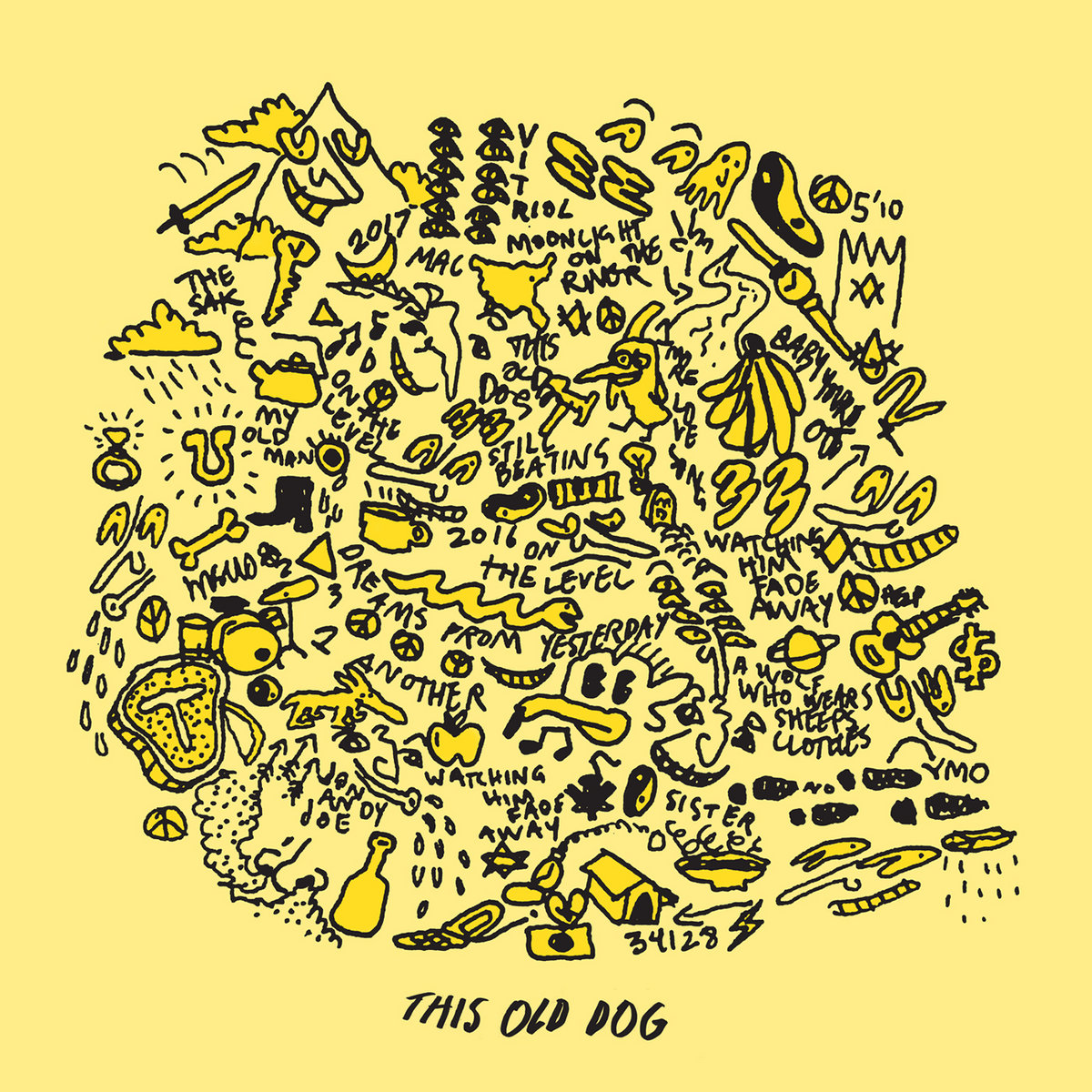 Toro Y Moi – Boo Boo
Toro Y Moi's latest album Boo Boo is curation of synth and auto-tune that I didn't realise I wanted or needed. It would be reductive to categorise the album under one genre, but synthpop seems to be the most appropriate label. The music is complemented by an audio-visual album and a series of music videos that exploit a lo-fi 90s aesthetic – a style that seemed to be the direction Toro Y Moi was always heading towards. Chaz Bear, the man behind Toro Y Moi, explained to The FADER that he released the album to cope with his identity crisis attributed to his increasing fame. As a concerned citizen, it seems to me that releasing more music may be counterintuitive to his identity crisis; but as a listener, I'm not mad about it.
Japanese Breakfast – Soft Sounds from Another Planet
Soft Sounds from Another Planet is Japanese Breakfast's meditation on life on Earth grounded in science fiction. The album's mix of 1980s shoegaze and indie rock is a slight departure from the band's debut album Psychopomp, which was a mournful tribute to frontwoman Michelle Zauner's mother. In contrast, the latest album is a body of eclectic emotions. There's the melancholy of songs like 'The Body is a Blade' that draw on Zauner's grief after her mother's death; the anger and disappointment felt by Zauner for the "cruel men [who] continue to win" on 'Till Death'; as well as the upbeat, electronic driven sounds of 'Machinist'. It's perhaps for this well executed variety that Rolling Stone featured the album in their 50 Best Albums of 2017 list.
By Mathilde Xiao
The Big Moon – Love in the 4th Dimension
After more than two years as a band, and over a year since their EP, The Road, London's The Big Moon released their debut album this year. Love In the 4th Dimension brought together songs from that EP, along with singles like 'Cupid' and 'Silent Movie Susie'. The album isn't just critically acclaimed (it earned them a Mercury Prize nomination), the songs on it are now a huge part of what makes the Big Moon's live show so much fun. 2017 has been a big year for them, culminating in their massive homecoming show at London's KOKO. Who knows what 2018 will bring!
By Samir Chadha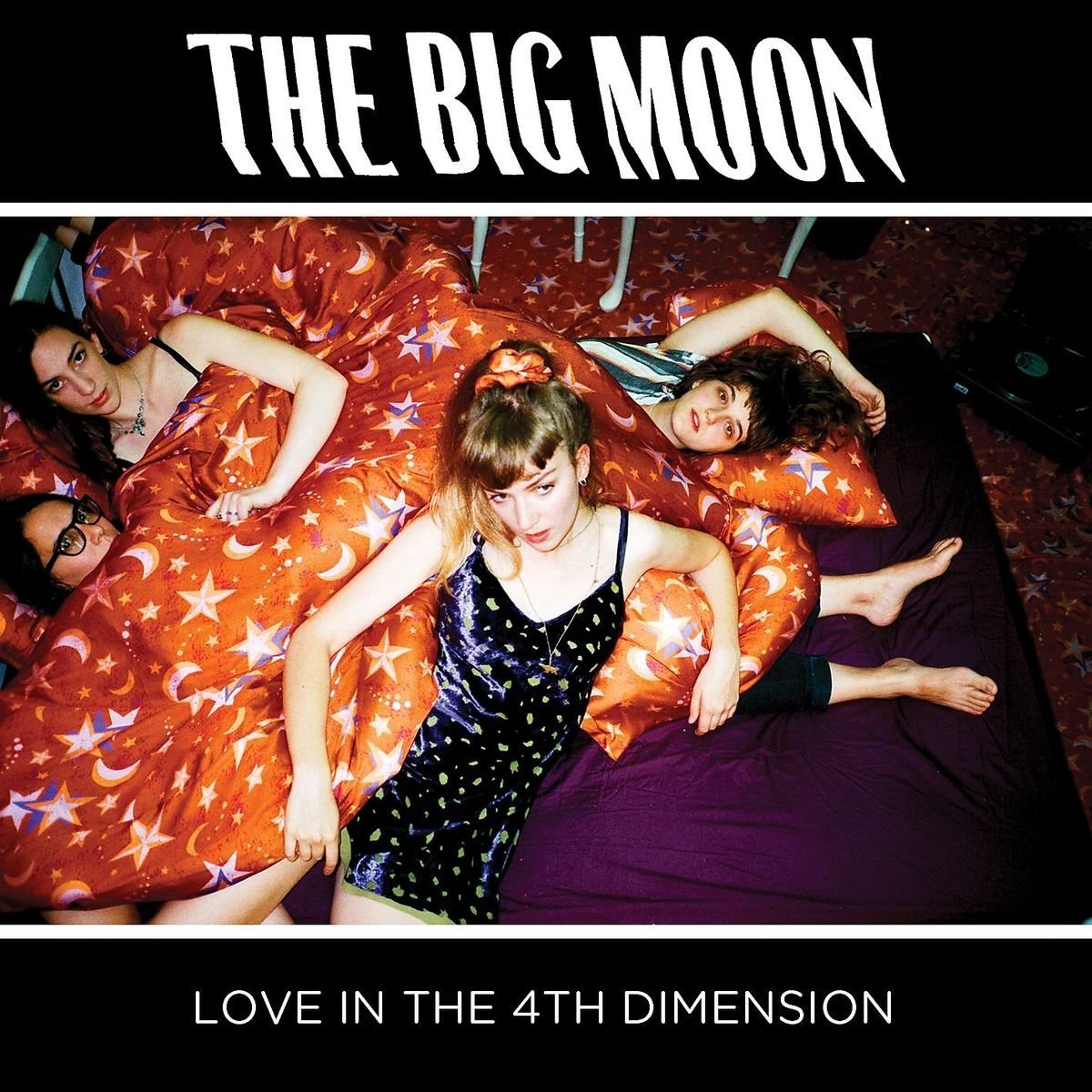 Featured image credit: Toro Y Moi